Doctors & Staff
Meet the experienced and friendly doctors and staff who make Place Eye Care the leading provider of vision care products and services in LeRoy.
William Lapple, OD
Dr. Lapple graduated with honors from The Ohio State University College of Optometry. His undergraduate studies were in Microbiology where he received a Bachelor of Science Degree also from Ohio State. Dr. Lapple has been in private practice for over 35 years first in Rochester and settling in LeRoy in 1986. He is past president of the New York State Optometric Association and the Rochester Optometric Society. He has authored numerous professional articles and has lectured extensively to the national optometric community. Dr. Lapple received the New York State Optometrist of the Year award in 2007 and the prestigious Fredric A. Woll award in 2011. He has also been recognized for his quality work involving investigative studies of new contact lens products. Dr. Lapple and his wife, Angela live in LeRoy and have two grown children, Stephanie and John. Interests outside of optometry include skiing, golfing and gardening.
Alan F. Bloom, MD
Dr. Bloom graduated from the Yale University School of Medicine in 1983 and completed his ophthalmologic surgical residency at the New York Hospital-Cornell Medical Center in 1987. Dr. Bloom has been partners with Dr. Ronald Reed at Reed Eye Associates for over 18 years, and is one of the owners of the Westfall Surgery Center. This facility is considered one of the top out-patient surgical facilities in New York State. He specializes in cataract/implant surgery and glaucoma treatment, and has performed over 20,000 cases during his career in western New York. Some of his interests outside of medicine include fly fishing, cycling, golfing and skiing.

Lydia Pickrell, OD, MS
Dr. Lydia Pickrell received her Bachelor of Science in Cognitive Science with a concentration in Neuroscience and a double major in Biology from the University of Virginia. She then received her optometry degree from The Ohio State University College of Optometry. During her time in optometry school, she also successfully defended her thesis to receive a Master's degree in Vision Science. Dr. Pickrell was awarded The Class of 1953 scholarship, which is given to the student with the top academic performance for the class. She also received the highest score for her class on her NBEO Boards examination. Additionally, she was chosen as a Sesquicentennial scholar to represent the entire undergraduate, graduate, and alumni population at The Ohio State University. She was also able to attend a volunteer mission trip to Ghana in order to provide eye care. Dr. Pickrell completed her rotations at the Roholt Vision Institute as well as at the Salisbury VA Medical Center. Dr. Pickrell is trained to provide eye care for patients of all ages, including medical eye care, contact lenses, myopia management, and pre- and post-operative eye care. In her free time, Dr. Pickrell enjoys hiking, running, and spending time with her family, including her dog, Henle.
Barbara Hakes, Optician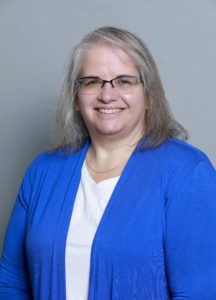 Cheryl Hobbs, Optometric Technician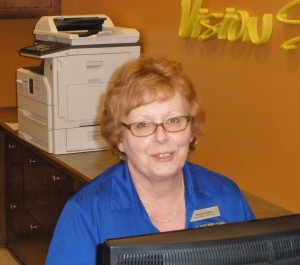 Alicia Watson, Optometric Technician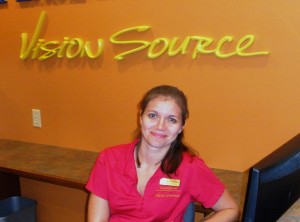 Jackie Morrison, Optometric Technician